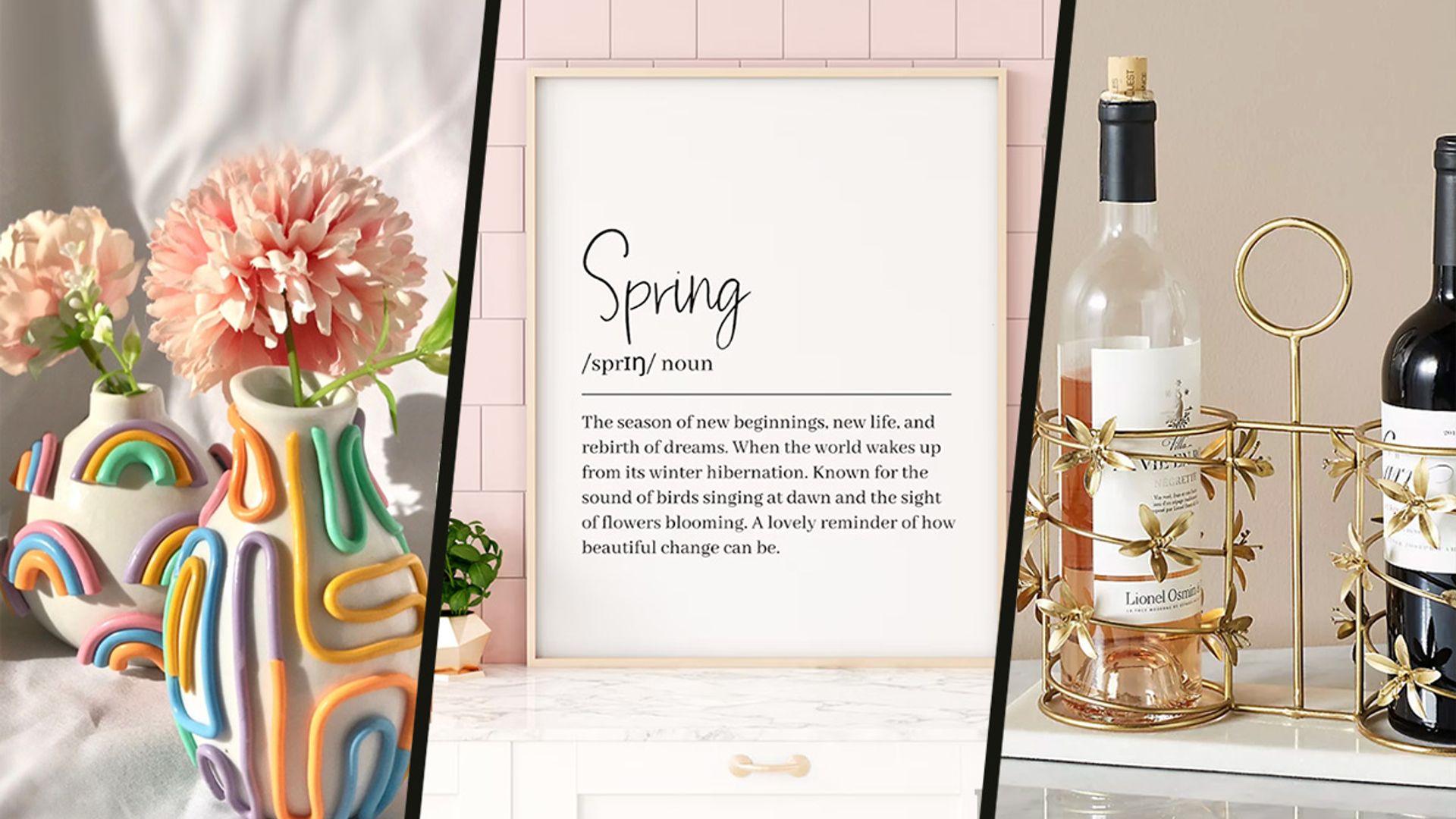 19 best spring home decor ideas 2023: From M&S to H&M, Zara Home, Dunelm & MORE
Leanne Bayley

Cute spring home decorations and cheap home furnishings for your living room, bedroom or your kitchen in 2023: Shop pastel home buys from H&M Home to Zara, Dunelm & MORE

Spring is so close, I can feel it. If you're looking to inject florals, pastels or lighter colours into your home ready for a new season, you've come to the right place.
How can I decorate my house in the spring?
Good question! And it's pretty easy, with minimal effort. 
First of all, look around the room you want to tackle – whether it's your living room or your bedroom – and eye up the textures you have on show.
If your warm cosy blankets are still draped over your sofa, you might want to store them away. If your room is lacking in colour, you might want to think about your colour scheme and how you can incorporate some bright home decor into the mix or how you can add in spring floral prints using bedding or decorative pillows.  
And don't just look inside. If you follow Stacey Solomon and Mrs Hinch you might want to freshen up your front door with a spring wreath of bright flowers. 
When can I start decorating for spring?
It's totally up to you, but March is a popular choice as the stores are full of new homeware.
How to decorate for spring on a budget?
You needn't spend lots of money to brighten up your home in spring – a bunch of £1 daffodils will even do the trick.  If you don't want to buy fresh flowers, artificial flowers and indoor house plants are great for cost-saving. 
Artwork is another great way to transform your home with minimal cost, especially if it's a matter of switching the image in an already existing photo frame. Check out our edit of the best wall art ideas to decorate bare walls this spring. 
Photo frames also make for great decorative accessories, and won't cost the earth. 
RELATED: The ultimate best sofas guide for 2023
Scroll down to shop some spring buys we love for the home. 
Best spring home decoration ideas
M&S green curved mirror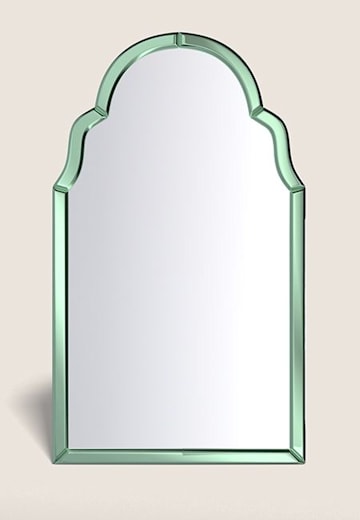 Green curved mirror, £99, M&S  
H&M pink candle holder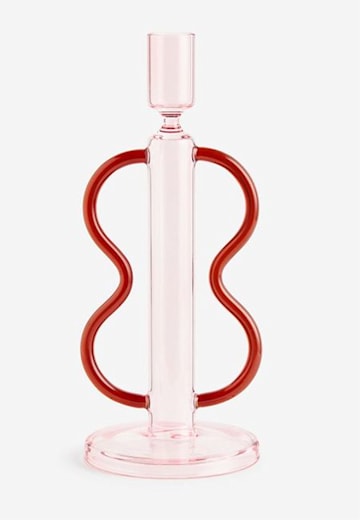 Pink glass candlestick, £22.99, H&M
Dunelm's coral blind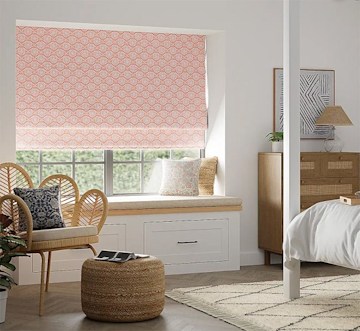 Coral daisy print blind, from £35, Dunelm 
Zara floral dinnerware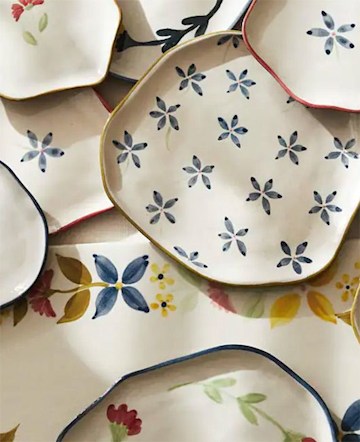 Terracotta floral tableware, from £9.99, Zara 
Matalan sunshine decorative pillow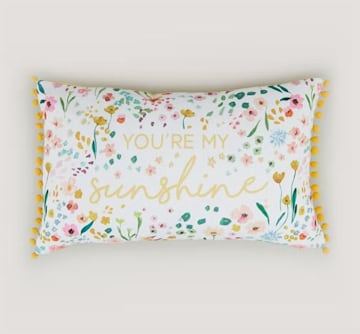 Floral sunshine cushion, £10, Matalan
Bright egg cups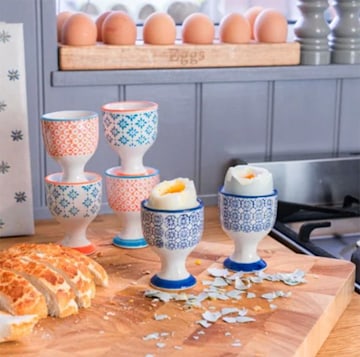 Nicola Spring porcelain egg cup, £12.50, Wayfair
LaRedoute two-tone jug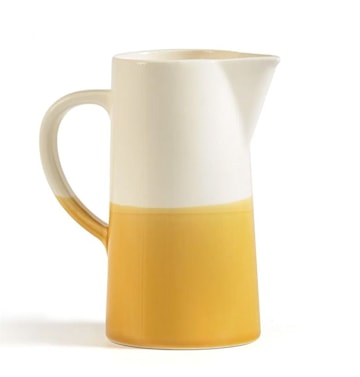 Zelato two-tone jug, £19.60, LaRedoute
Urban Outfitters rug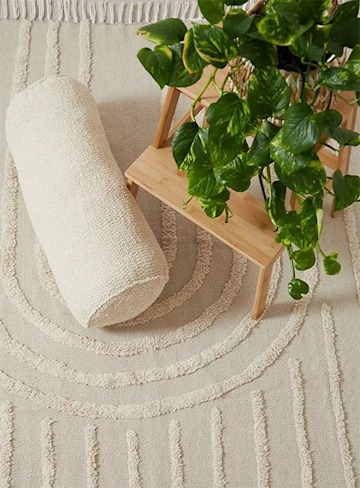 Tufted rug, £175, Urban Outfitters
H&M wavy place mat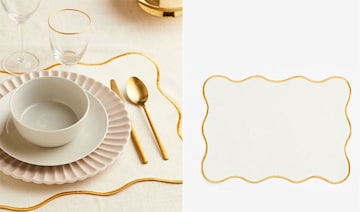 Scallop-edge place mat, £12.99, H&M 
Anthropologie dessert glasses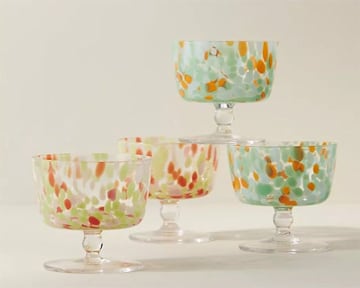 Set of 4 Float Dessert Coupe Glasses, £48, Anthropologie
Urban Outfitters rose trinket tray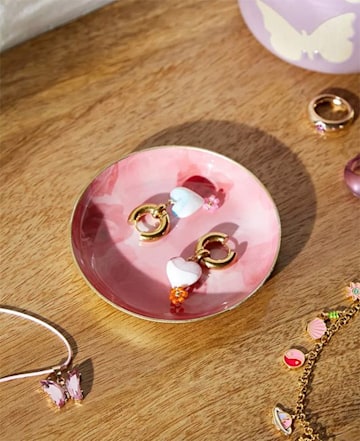 Rose trinket tray, £6, Urban Outfitters
Anthropologie floral wine holder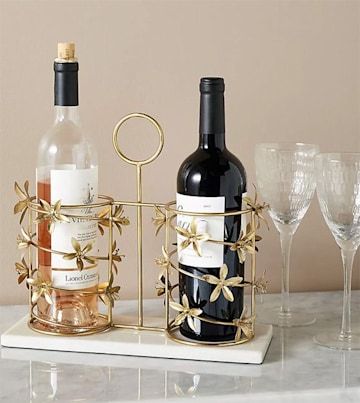 Martell wine holder, £48, Anthropologie
Etsy spring art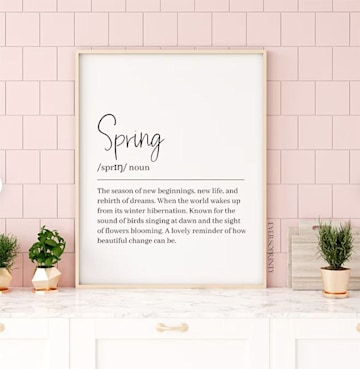 Spring art work, from £5.99, Etsy 
Etsy spring vases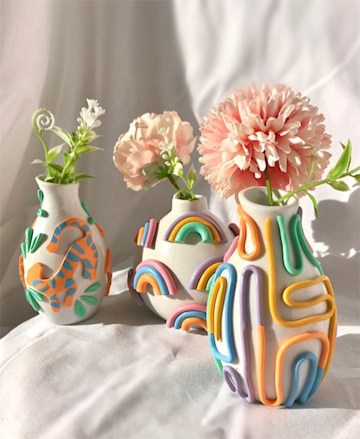 Spring vases, £50.90, Etsy 
John Lewis artificial flowers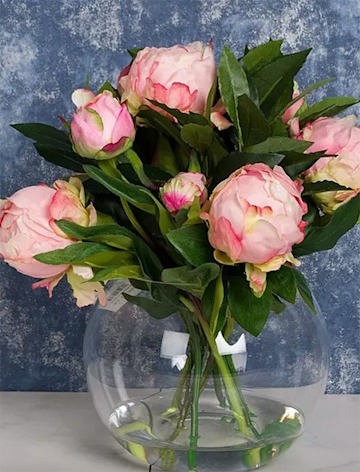 Floralsilk artificial pink peonies in globe, £70, John Lewis 
Lakeland floral cake tins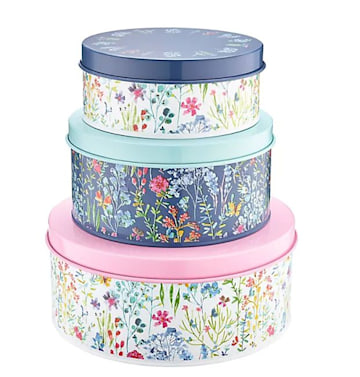 ​​Floral cake tins, £29.99, Lakeland 
Dunelm lilac dinnerware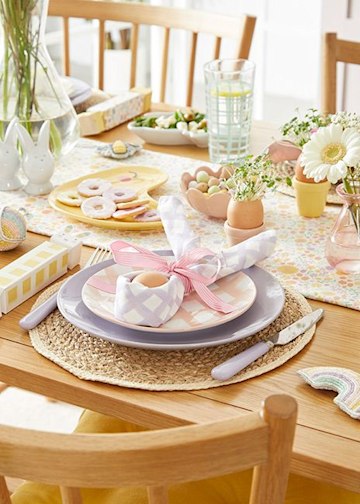 16-piece lilac dinnerware set, £24.99, Dunelm
The Range pastel egg wreath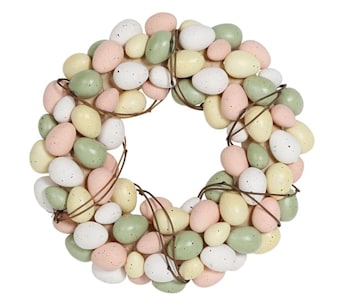 Pastel egg wreath, £10.99, The Range 
Oliver Bonas pink bobbin photo frame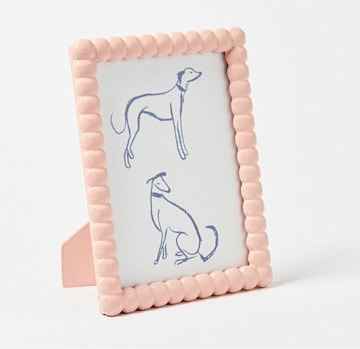 Bobbin pink photo frame, £29.50, Oliver Bonas