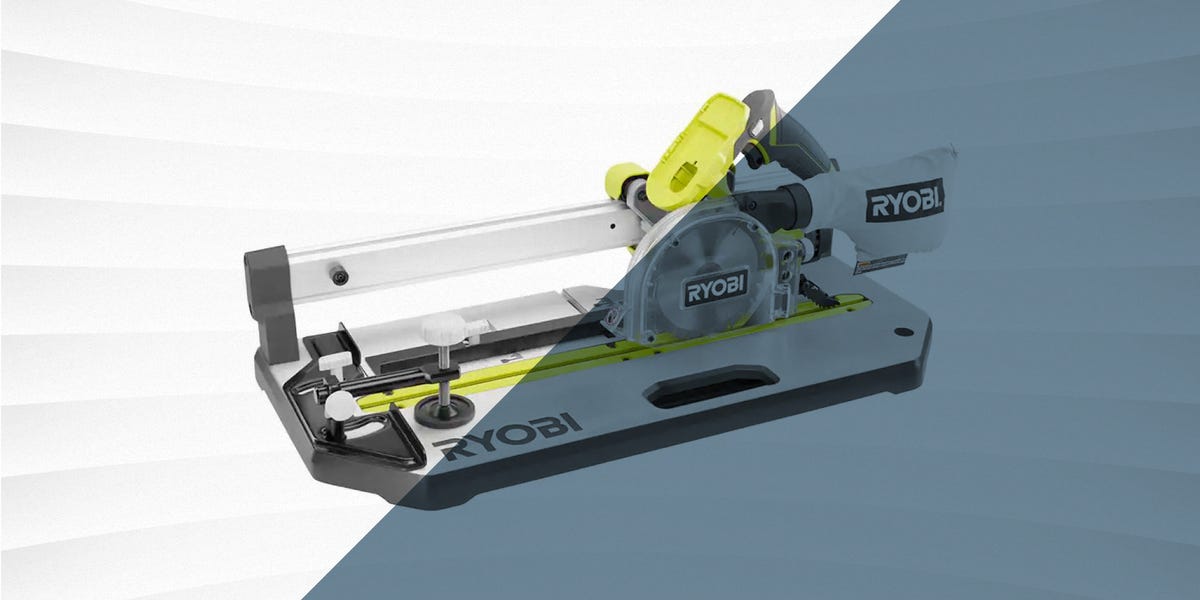 Laminate Flooring Tools | Tools for Installing Laminate Flooring
Laminate flooring is easy to install, and thousands of homeowners and contractors turn to it everyday to give a room a fresh look. But more ambitious installations, such as laying the material over an entire floor of a house or finishing off a large basement, can take a toll on your power tools and their blades. The reason is simple, but not widely discussed: Laminate flooring is made from materials, including hard plastic resins and powdered limestone, that dull even tough carbide-tipped blades so quickly you can hardly believe it. This becomes quickly apparent on large jobs when, to speed things along, you cut stacked pieces of laminate flooring at the same time. Known as a gang cut, this can stop a dull saw blade in its tracks, leaving with you an incomplete slice.
You needn't spend a fortune on equipment to handle even a large floor job. However, you do need to buy the right tools and accessories. And you can achieve a double header if the tools you buy for the sake of the flooring installation go on to serve other purposes in your DIY pursuits. To help you get the upper hand and keep cutting, here's a list of power tools and specialty saw blades that help you make smooth, accurate, and fast cuts in tough laminate flooring.
---
A Budget 7.25-Inch Circular Saw

There are many specialized tools that will speed along a laminate flooring job, such as a table saw, a miter saw, or a flooring saw. But if your budget is tight, you can get by with just a circular saw. Use the saw to make the rip cut along the board's length to make the narrow piece of flooring where it runs parallel to a wall. Employ the saw again, guided by a square held to the flooring's edge, when you need to shorten the flooring where it butts to a wall and when offsetting end joints on flooring pieces so that they don't line up.
We were amazed when we tested the Skil 5280-01. It blew away every other model in its price range, and it should provide you with plenty of cutting on other construction projects long after the laminate floor job is finished.
---
An Unstoppable 7.25-Inch Circular Saw Blade

You can get by with a standard carbide-tip saw blade for small jobs. But for a larger installation, you need a truly tough blade, such as this one from DeWalt with only four teeth, each one made from fusing together industrial polycrystaline diamond grit (also called PCD). We haven't tested this particular blade yet, but we have used others with PCD teeth—they're as tough as any material we've seen. This DeWalt blade is engineered not only for laminate flooring but also to cut cement board siding, another one of the toughest construction materials.
---
The Jigsaw for Perfect Notches and Curves

It's not unusual that you'll need to cut notches and curves in laminate flooring, and the tool to do that is a jigsaw. There are few companies that have spent as much time on perfecting the tool as Bosch has. We tested the JS365's predecessor, and nothing else came close to it in terms of lack of vibration, power, speed of cut, and ease of handling. Like the Skil saw above, it will prove useful for years after the laminate floor job is finished as you use it to cut wood, steel, ceramic tile, and plastic and metal tubing.
---
A Laminate-Specific Jigsaw Blade

Aside from the engineering and product development that Bosch has plowed into jigsaws, it has put the same effort behind jigsaw blades, which explains why the company makes so many variations for every conceivable material and combination of materials. This carbide-tooth blade for laminate flooring has teeth pointing in both directions (toward the blade's base and toward its tip). This blade configuration (we don't know of another one like it) is engineered to provide a clean cut in the toughest laminate flooring and reduce chipping along the top edge. This is particularly important in those rare instances when the edge of the flooring will not be covered, as occurs in most situations where the flooring butts up to a wall and then is covered by either the shoe molding, the baseboard molding, or both. Instances where the flooring's cut edge will remain exposed is where it is cut in around posts, kitchen islands, and some wall peninsulas that don't have baseboard trim on their ends.
---
A Purpose-Built Laminate Flooring Saw

Ryobi's laminate flooring saw is a 2022 Tool Awards winner—no small accomplishment. (You can read our full review of it here.) The 18-volt power tool is purpose-built and priced for homeowners embarking on their first laminate floor job and who likely don't own any kind of a power saw (table saw, circular saw, or miter saw) to help with the work. We tested it and found that it's surprisingly easy to use, accurate, and compact such that you can store it on a shelf in the garage or work shop complete with all of its accessories which snap onto its base. It makes even more sense if you already own 18-volt Ryobi power tools, thereby negating the need to also buy a battery and charger.
This content is created and maintained by a third party, and imported onto this page to help users provide their email addresses. You may be able to find more information about this and similar content at piano.io