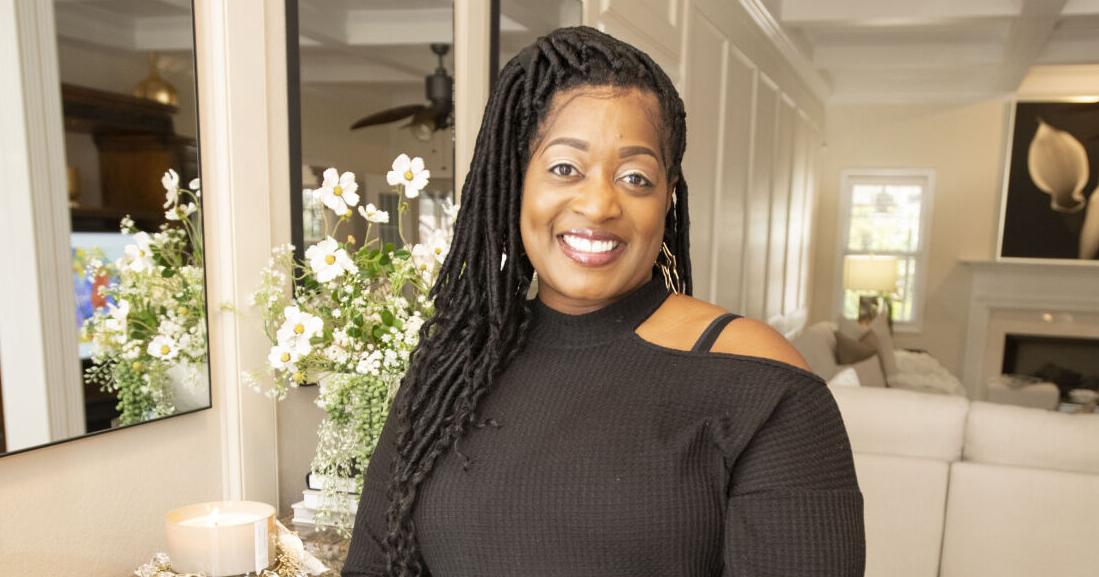 Tomeka Thomas's home is a testament to her passion for interior decorating | Home & Garden
Tomeka Thomas has a vision for every part of her home. Each room has a purpose, a reason, a flow — and each is more dazzling than the last. Listen to her explain her inspiration. Watch as she lays out the plan for you — the parts that are completed, the parts that are in progress and the parts that have yet to begin. You can't help but notice how she glows with enthusiasm.
Tomeka, owner of Styles & Smiles Salon in Oxford, has lived in the White Plains area for 18 years. She and her husband, Donovan, chose the area for its school system. Their two kids, Teana and Dontavious, have grown up and moved out of the house, and Tomeka is on the path of making her dream home a reality.
"I've always had a passion for home aesthetics and decor," Thomas said. "My very first home was… instead of saying 'raggedy' I'll say 'shabby.' And me and my husband found joy in fixing up that home."
Donovan works at Honda and is well-experienced in welding and carpentry. Together, the Thomases make a real dream team, with Tomeka coming up with the designs and Donovan bringing them to life.
"Don is my carpenter, and he executes everything for me," Tomeka said. "I always had that gift of decorating and that played a part. And it also played a part in giving him visions of things I wanted to do."
Stepping into the Thomas residence, you might feel as though you've stepped into a magazine — the sequence of mirrors at the entrance and the glittering light fixtures give off a glamorous vibe. But this isn't a house: It's a home, and you get that vibe as well. The color scheme is neutral in a warm and inviting way, not stark and untouchable. Golden accents and strategically placed pops of color breathe even more life to the space, as do the interesting art pieces (some created by Tomeka herself).
"With neutrals, you're able to incorporate color and it stands out more than having color everywhere," Tomeka said. "I've done projects where people do want a lot of color. It can be neat, but if you're not careful with it, it becomes too much."
The first floor of the home boasts three bedrooms (one of which is currently being used as a mini home gym). The master bedroom features a striking DIY mirror wall that Tomeka created by connecting a bunch of small door mirrors together.
"It's a dupe of a very expensive mirror from Pottery Barn that runs like a thousand dollars," she said. "Somebody on either TikTok or Instagram showed a smaller version of this that they did. And I was like, 'I could do that.' I have done this in several homes and businesses."
The Thomases have also planned a remodel of their master bath (which will include a walk-in shower and standalone tub) and a revamp of the connecting walk-in closet (which will have the wire racks replaced with adequate shelving to maximize space).
Tomeka's love and experience with interior design and landscaping led her to start her very own business, T&T Interior Design (@ttinteriordesign1 on Instagram). She brings the same creative spark that she has for designing her own abode to her clients' spaces.
"I started decorating, and I was getting jobs to decorate people's homes and businesses. It just continues to grow and I hope it grows more," she said.
Danielle Stallworth is Features Editor of The Anniston Star. Contact her at [email protected].