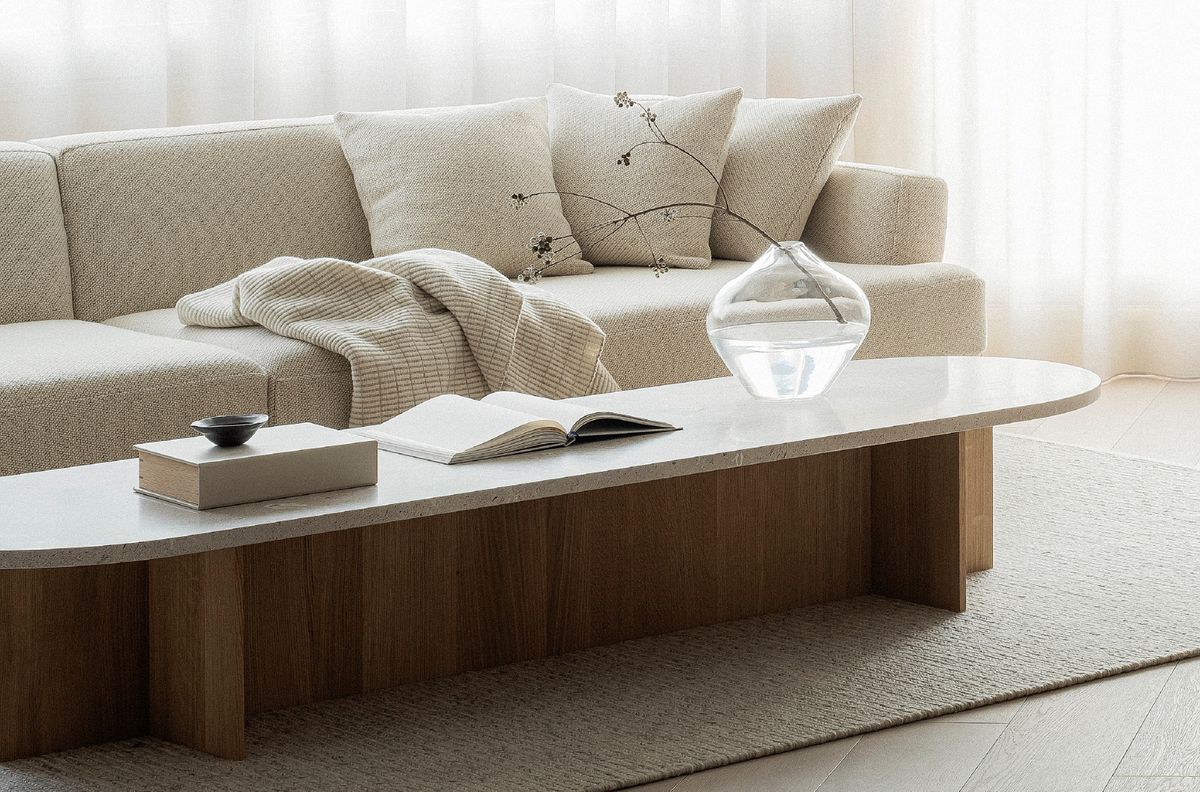 What's the best sofa for a minimalist living room? 12 calming couches to buy now
To get the perfect sofa to complement your minimalist scheme, you want a statement piece of furniture that is calming, simple and beautifully crafted. 'When minimalism is done well, it feels warm and friendly, and with a sofa, this can be achieved with clean lines, nice textured fabrics, and soft detailed edges,' says Kashi Shikunova of YAM Studios. 
To find the perfect minimalist living room furniture piece to work in a minimalist room, we've scoured the web and found these 12 couches from the best home decor stores that would slot in perfectly. 
12 minimalist couches to bring a sense of calm to your living room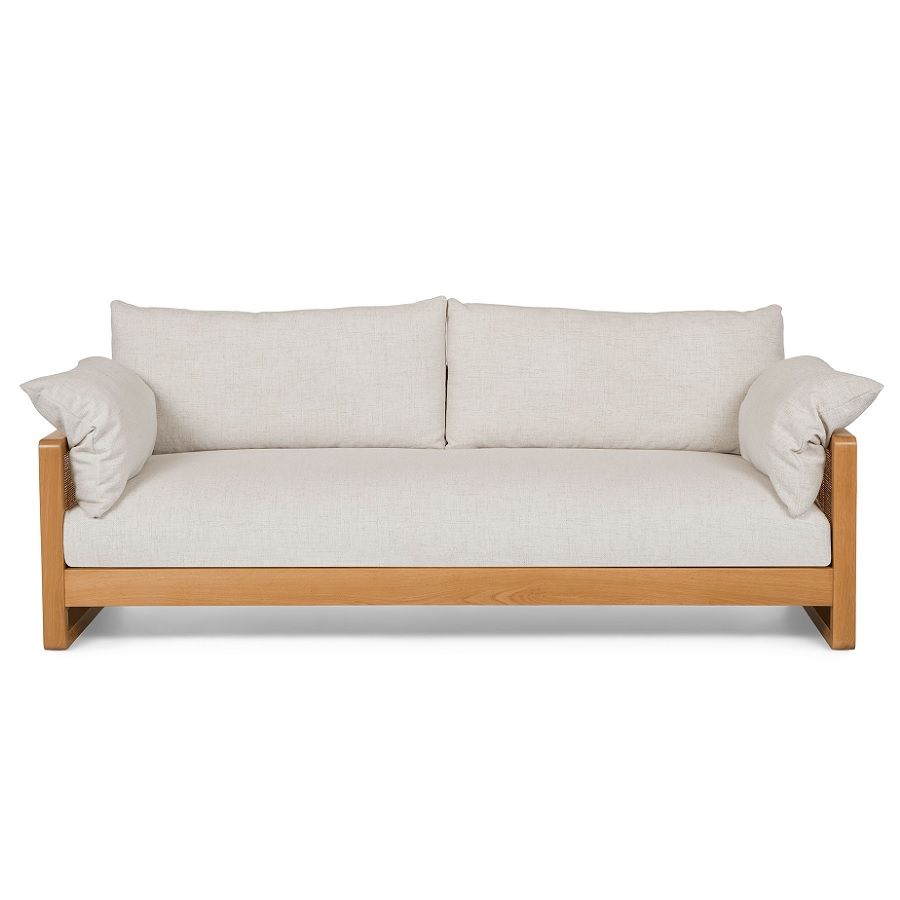 $1,699
(opens in new tab)
With a wooden, solid oak frame and woven rattan, the Olalla sofa brings the warmth of nature. The sofa is upholstered in a textured, linen-blend fabric which pairs well with the wood.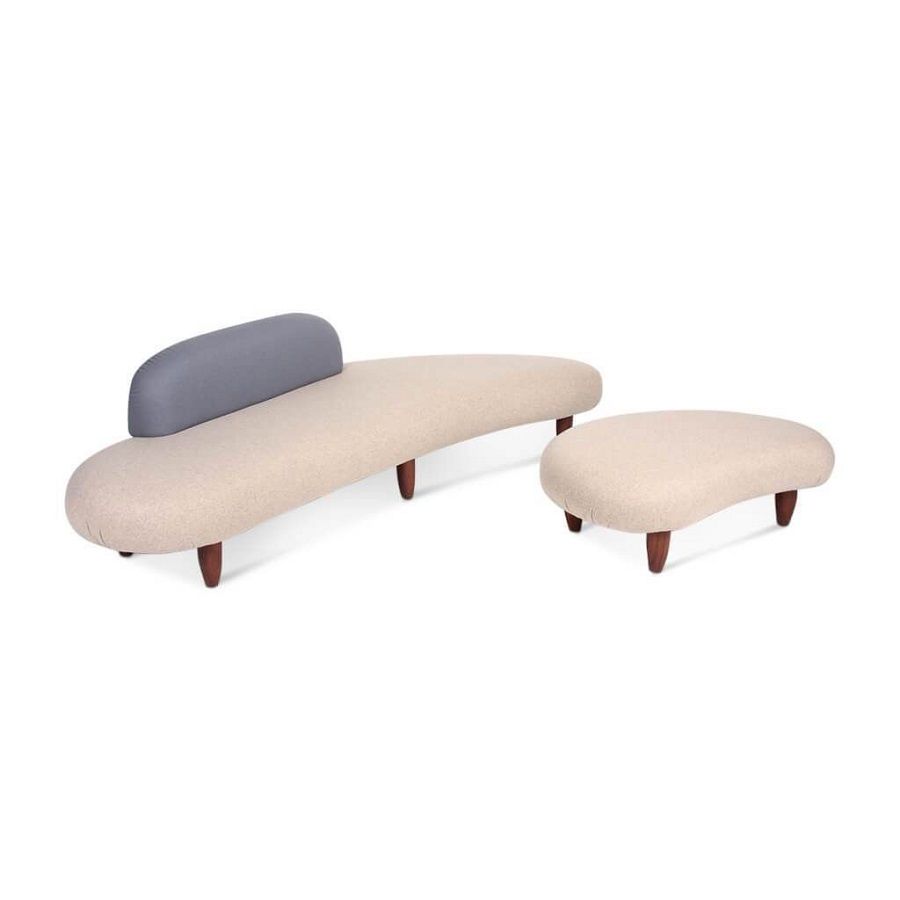 $2,319
(opens in new tab)
Freeform sofa and ottoman
For something more modern, this curved sofa and ottoman duo in bouclé wool have an organic form to it that makes it the perfect minimalist furniture addition.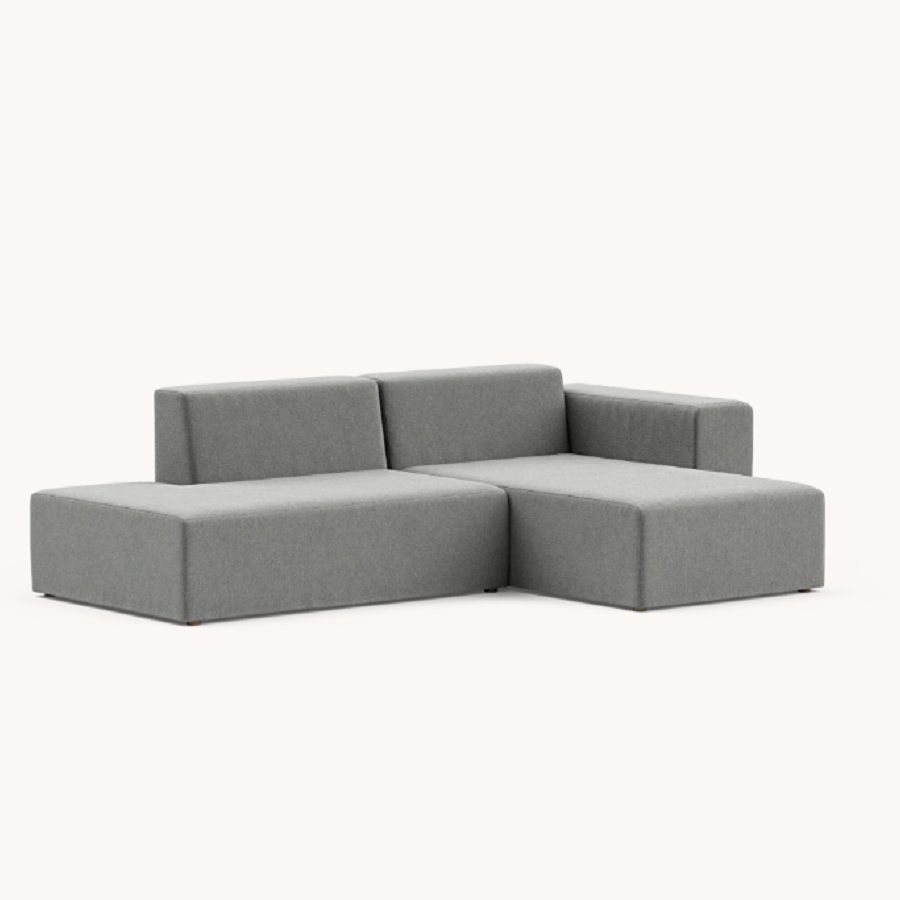 $1,484
(opens in new tab)
I love the clean, modular design of this two-piece from Floyd Home. It's comfy yet sleek, with a high-performance fabric meaning it's suitable for families but looks cool and contemporary.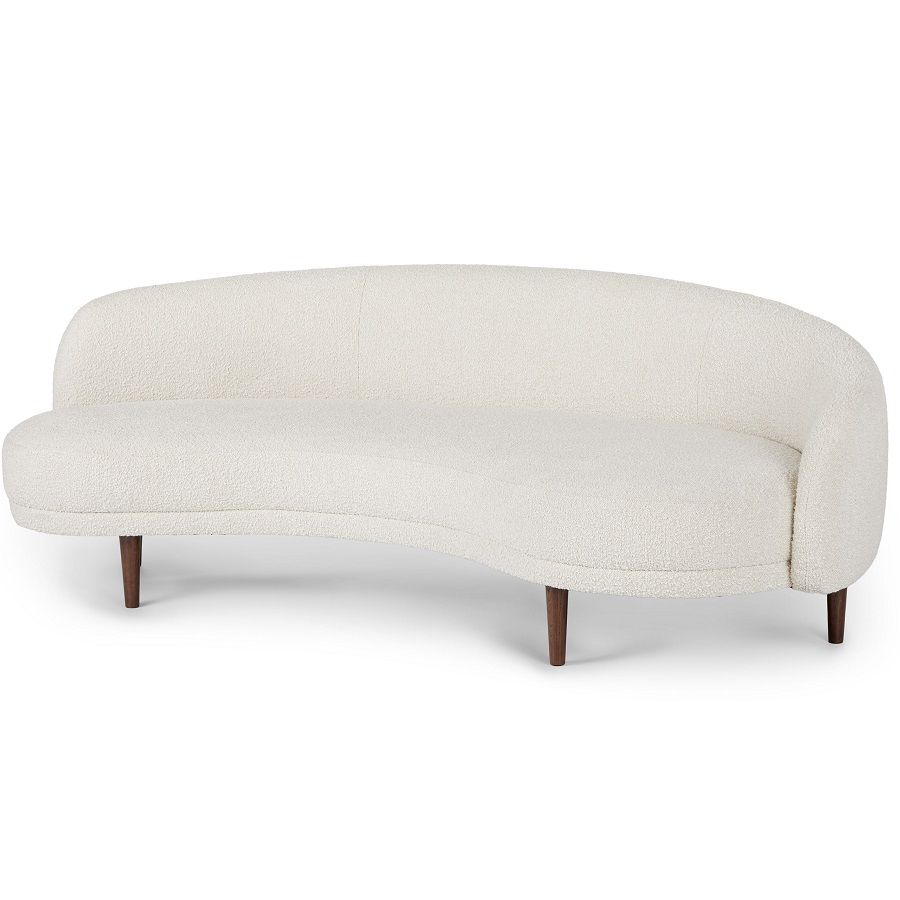 $1,299
(opens in new tab)
The curved sofa trend can make for a great addition to your minimalist living room with its sweeping, organic shape. This sofa from Article is available in bouclé which is a trending wool that will bring texture to your scheme.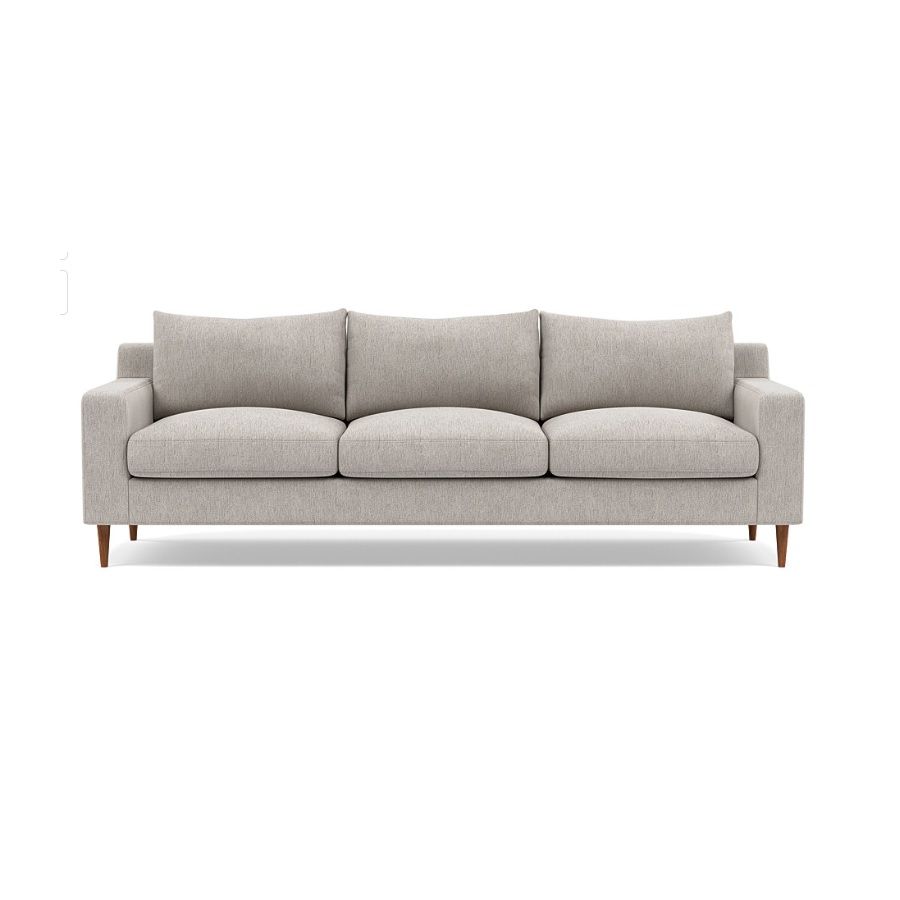 $2,045
The Sloan three-seater strikes the balance between sleek and perfect for a family home. It's available in a variety of decors, whether modern or more traditional, but I like this mushroom tone.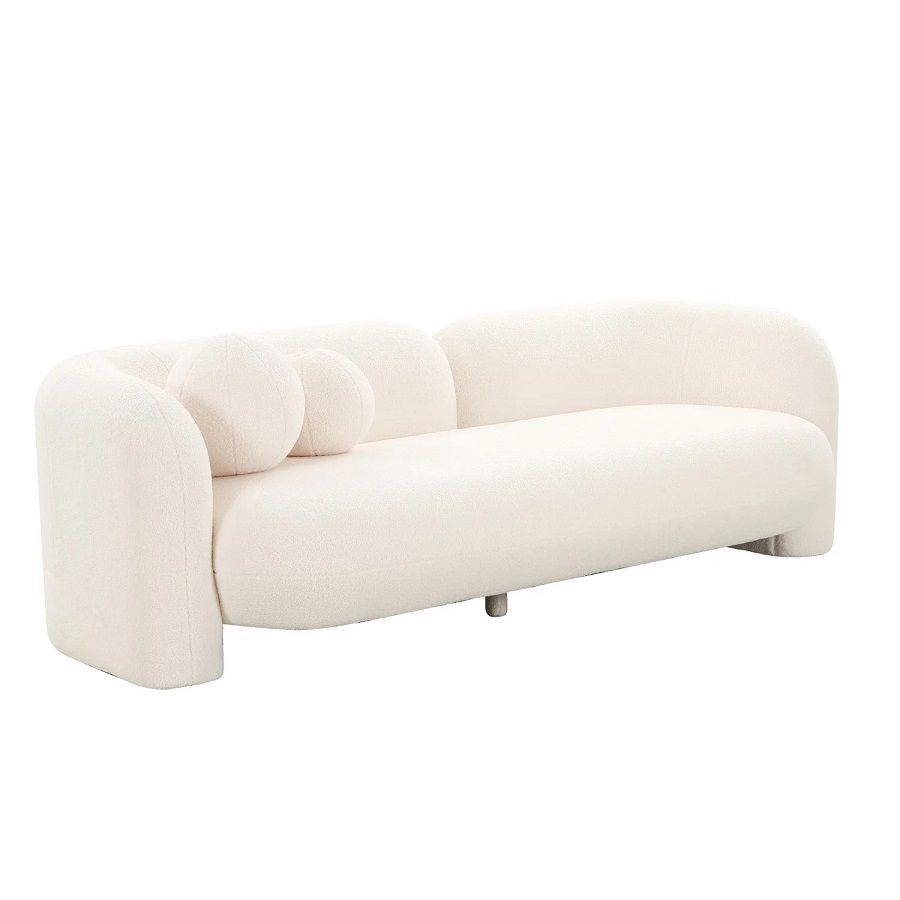 $2,130
(opens in new tab)
The Amelie couch features a soft faux fur upholstery that brings texture to your space. With a sturdy pine frame and quirky asymmetric design.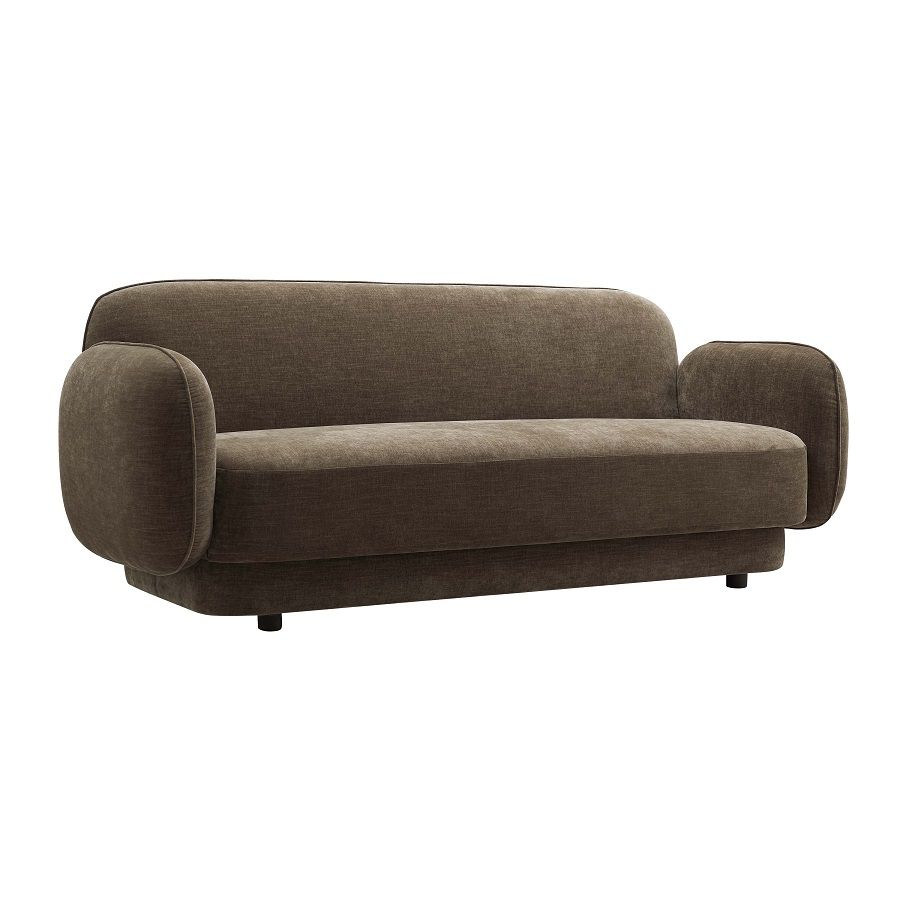 $999
For a budget buy, this piece from Tov Furniture entices with its green-brown velvet upholstery. The colorway is nature-inspired which sits in line with minimalist design, available in three natural colors.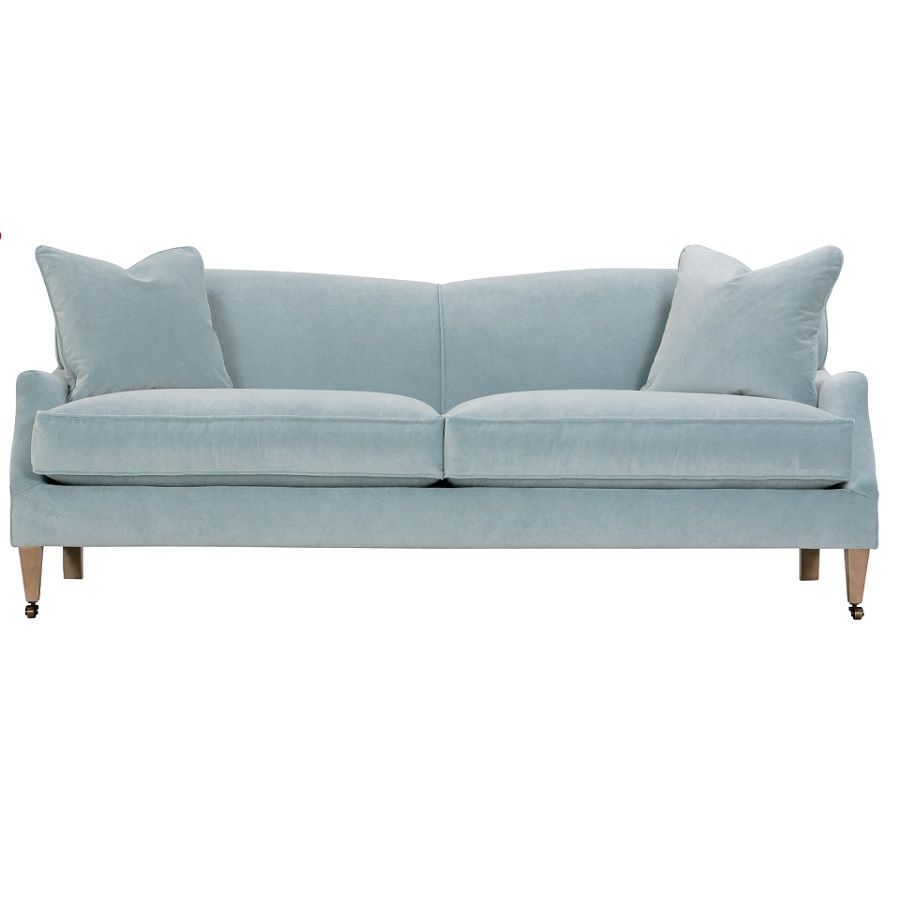 $2,971
(opens in new tab)
This elegant design has a serpentine back and tapered brass legs. It's a low-lying piece of furniture and would work in a formal setting or as conversational seating.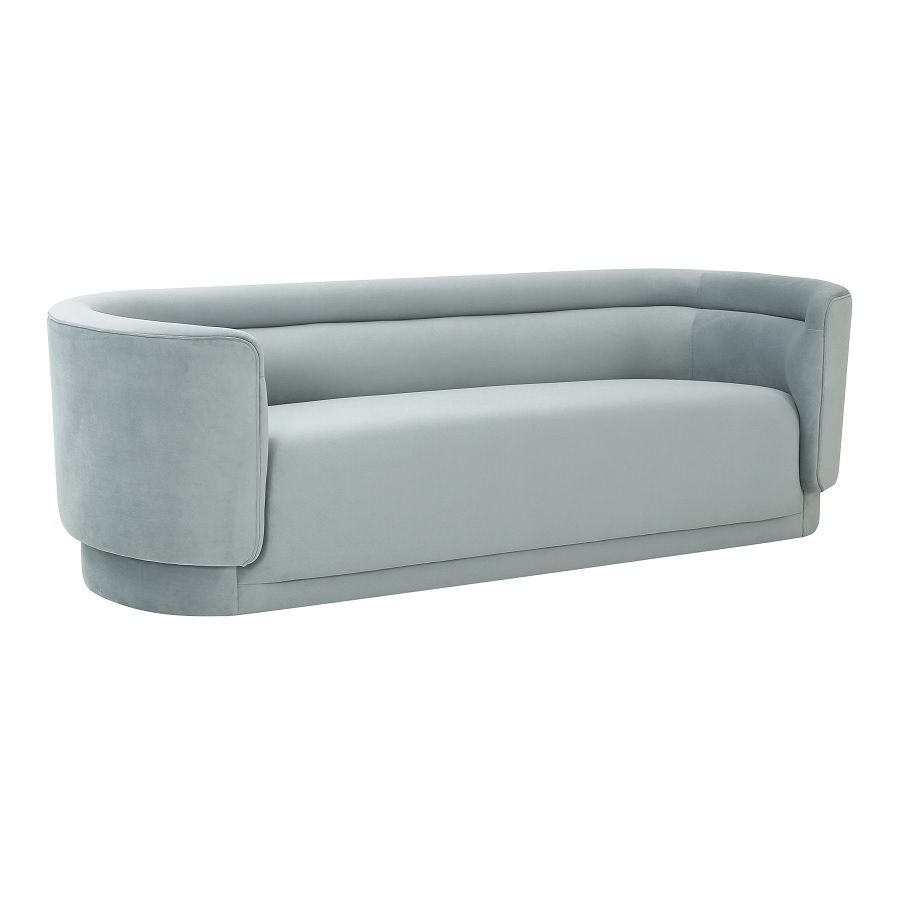 $1,299
A blue velvet sofa with a rounded silhouette that lends a modern mood to any space. Its sumptuous upholstery is filled with plush foam and a kiln-dried frame for long-lasting comfort.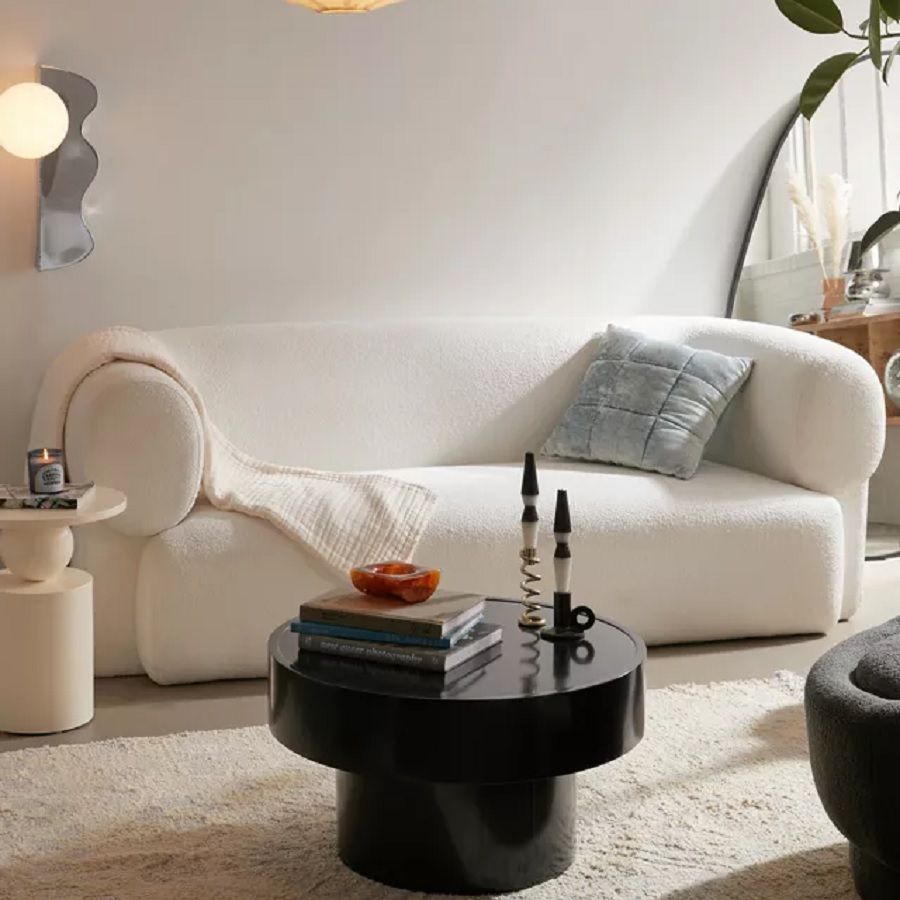 $1,699
(opens in new tab)
This ivory-colored sofa features clean, curved lines and is upholstered in bouclé for a cozy touch. The integrated single-piece seat cushions add comfort and it's also available in a sleek, charcoal tone.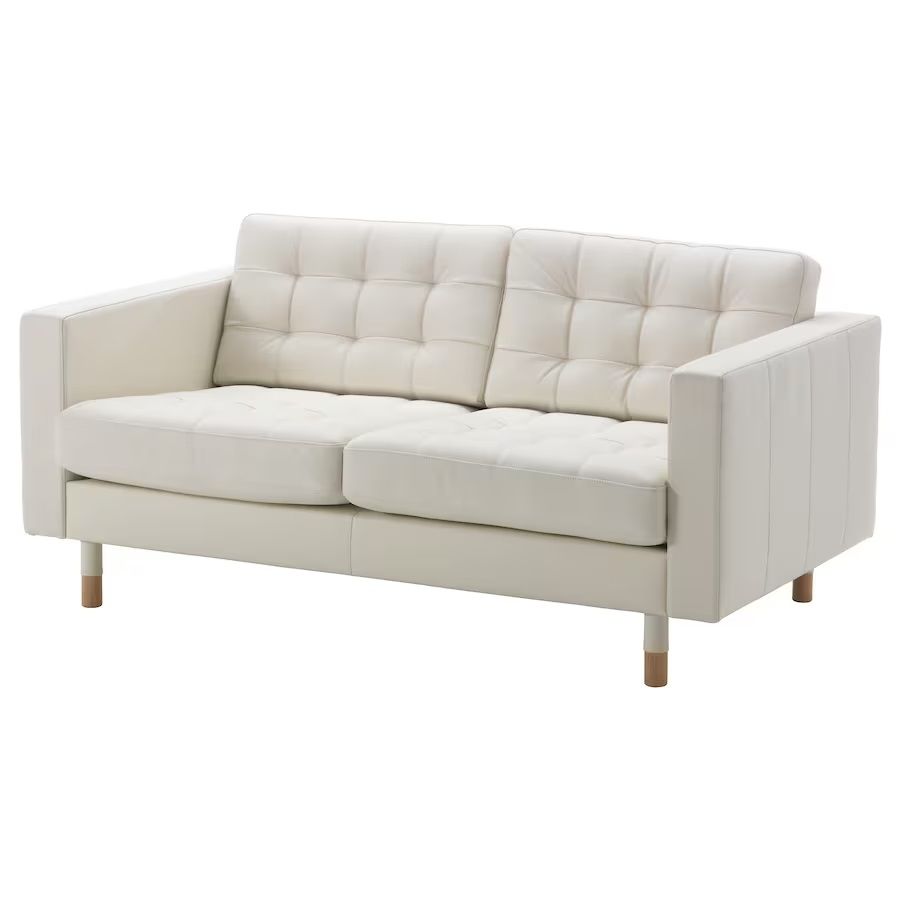 $1,299
This stylish cream-colored sofa has a soft finish. Its boxy arms gives it a more formal look that would work perfectly in a more minimalist living room, and its buttoned cushions give it a bit of extra texture.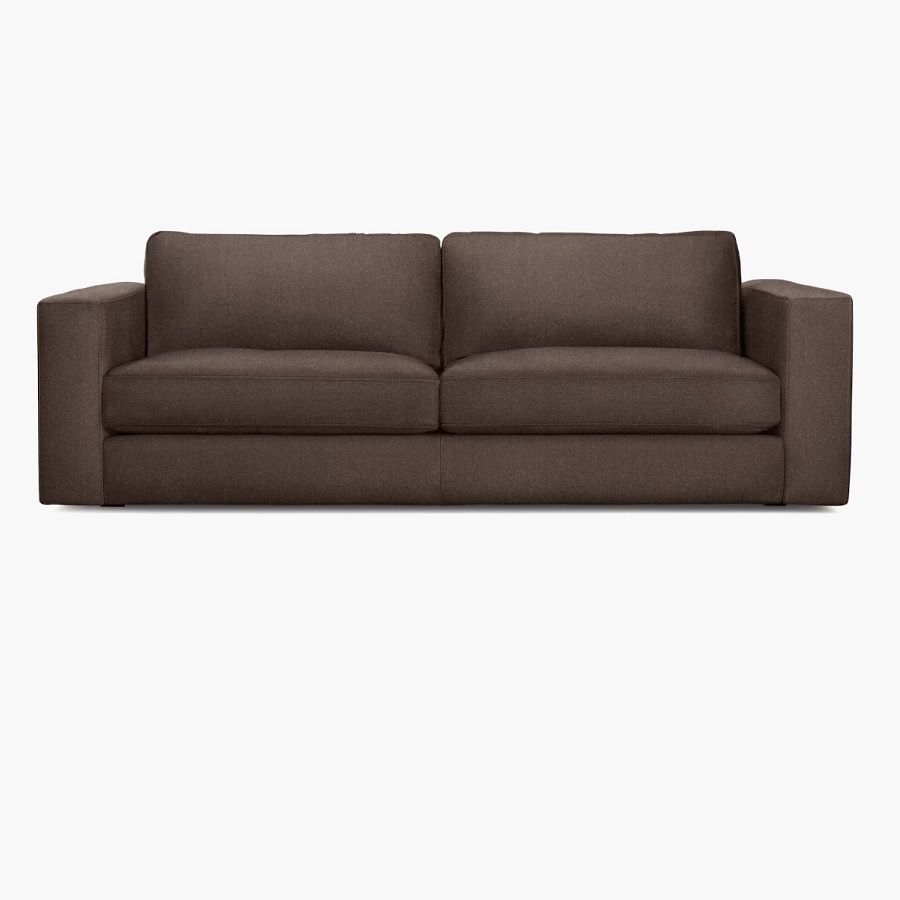 $7,995
(opens in new tab)
The Reid sofa offers plush and comfy seating with down and feather-wrapped seat cushions. I like its boxy look and it's available in a range of other tones – I like the lama tweed in brown.
What to look out for in your minimalist sofa
If you're looking for pieces of minimalist decor and furniture for your living room, look to the core principals of this design ethos to influence what you buy. At Norm Architects, minimalism is about a holistic approach to the home, and the company has dedicated 15 years to the development of soft minimalism. 'This balances richness with restraint, order with complexity, and simplicity with depth to arrive at harmonious outcomes of enduring relevance. Rational architecture becomes poetic, minimalist furniture acquires softness and nature-inspired aesthetics invoke touch,' says Jonas Bjerre-Poulsen (opens in new tab), founder of Copenhagen's Norm Architects, who practices soft minimalism. So how do we apply this ethos to sofa buying?
'In minimalism, small details are very important as there is nowhere to hide, and having a sofa which is simple but beautifully crafted is important,' says Kashi Shikunova (opens in new tab) of YAM Studios. For a minimalist living room, look to something that is warm, with clean lines and prioritizes texture. The sofa proportions have to work with the space too. 'If the space is very big is good to go for a large deep modular sofa so it feels well proportionate with the space. When space is small, better to go for a narrower 2-3 seater so it doesn't overpower the space,' recommends Kashi.
'Comfort is important to consider, for example, low sofas do look good but a seat height below 380mm might feel uncomfortable for many people. There are many stunning minimalist sofas that have a comfortable seat height where look and comfort work together in harmony.'
When it comes to the fabric itself, look to something that is simple in color, and unfussy. 'Consider a sofa upholstered in a single fabric without unnecessary embellishments such as trims, piping, or fringes,' says Irene Gunter (opens in new tab), co-founder of Gunter & Co who designed the below scheme. 'Minotti (opens in new tab) is a great option for modern sofas with clean lines; one of my favorites is the Seymour sofa. Alternatively, look for a curved design, such as the iconic Holly Hunt Serpentine sofa designed by Vladimir Kagan (opens in new tab), who is widely considered one of the greatest designers of all time.'